Leading Change
by John Burgess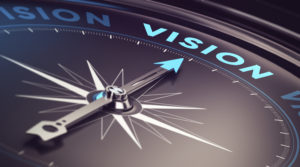 I'm working with an organization  on a large project that involves a lot of change. This company has 5 subsidiaries that generate revenue. They've been using a specific brand of business management software for a number of years, and all of the employees in the finance department are very comfortable with it.
About 8 months ago, this company purchased a group of 5 more subsidiaries that operate in a similar line of business but used a different brand of business management software.  All of the finance staff from the acquired company were let go or left within two months after the acquisition, leaving the acquiring CFO and her team facing an audit of the acquired entities four months after the acquisition. The CFO is also under pressure from company ownership, their banks, and their insurance providers to issue reliable financial statements and reports.
With the "Managing Complex Change" model in mind…
The CFO created a vision of a unified information system for the 10 revenue-producing entities using the acquired company's business management software – a superior software product to the one that the original entities had been using.
The skills required of her staff to accomplish her vision were not strong. Her staff certainly had an understanding of accounting and finance, but only a few of her staff had worked with the new software prior to the departure of the acquired staff. There was a noticeable level of anxiety about the change.
The CFO offered incentives to her staff: less overtime and a celebration event when the project was complete. Although these weren't cash incentives, her staff looked forward to receiving them and appreciated her concern.
For resources, the CFO found a local team of software consultants with years of experience specifically with the new software and who were skilled at building relationships. These consultants were able to train her staff with the specific skills they needed to be successful with the new software.
The CFO developed her action plan by meeting with both company management and her staff. Everyone felt like they were listened to, and they offered their input about the specific tasks of the project and the timing of those tasks.
The CFO realized early on that her attitude about the project was going to have a significant impact on how successful the project was. She was intentional about creating a culture of trust and inclusion; she communicated her vision; and she provided as much freedom as possible to her staff within the boundaries of accountability.
Although the project is not complete yet, the CFO and her company are well on their way to accomplishing her vision. After only a few months, attitudes about the change are shifting and her staff's anxiety levels are easing. The prospects are nearly assured that her vision will come to fruition.
This real-life story contains many of the concepts we've covered in the module "Leading Change." And when you're faced with leading change, remember what leadership expert John C. Maxwell says: "The greatest day in your life and mine is when we take total responsibility for our attitudes. That's the day we truly grow up."
Your LEAD Leaders Network faculty member is John Burgess.  He is an executive and founder of four successful companies. His passion is working with leaders to inspire and lift up the human spirit, to transform leaders, teams, and their organizations to achieve the extraordinary. With a background in finance and accounting, IT, the arts, and business, John brings 30+ years of award-winning customer service and leadership expertise to your team.