CREATE A LEADERSHIP CULTURE
by Gloria Burgess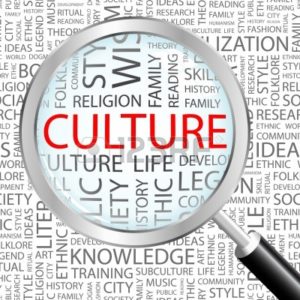 Sonja was CEO of a highly successful human services organization. For 10 years she prided herself on leading a team of high performers. But now, something was desperately wrong.
Her board wanted to change the organization's focus. Why? Because they knew that the organization could make a more substantial and meaningful impact with the population they served—young girls and boys in foster care.
Sonja agreed. To do so, she knew that the organization's vision, mission, and its priorities had to shift. Her leadership team knew it, too. However, she couldn't get them to budge.
"What's going on?" Sonja wondered. "Why is it so hard to get my team excited and on board? Everyone agrees about the benefit to the youth in care, so what's up?"
For years I'd worked with Sonja and her team as a trusted advisor. She called to discuss her organization's challenge. During our meeting, we explored the people skills and resources required to move the organization from "here" to "there." We also reviewed her team's strengths and weaknesses. We agreed that she'd made some very sound choices. Many of them had resulted in the organization's steady growth during her tenure as CEO. We also discovered that Sonja had missed some key opportunities. One of those missed opportunities was in developing her leadership team.
Sonja recognized that her team of high-performers was very skilled—not as leaders, but as followers. She also realized that her team members were actually following in her footsteps. They, too, were attracting and developing followers. She had created a follower culture. Now, when the organization needed leaders what was her best move? Specifically, what was the best move to develop leaders who could develop other leaders.
Gradually, Sonja realized that changing the organization's focus really meant changing the organization's culture. Changing the organization's mindset and behavior. And those changes had to begin with her executive team. But how would she achieve such a daunting task? Especially with a team of star followers?
Together we developed a game plan. Sonja secured the board's approval. Then we set out to create a leadership culture. The culture change took about three years. The key milestones included equipping the executive team to develop leaders, creating a strong guiding coalition to lead the change, casting a vision, being intentional about listening and communicating, and engaging and rewarding key stakeholders along the way.
The most significant step in the culture-change happened early on in the process: growing and equipping the executive team to develop leaders of leaders. Sonja ensured that each person on her six-member executive team was equipped as a leader of leaders, including herself. Each member of Sonja's team, in turn, invested in equipping their team members, which consisted of five to eight people. Those individuals, in turn, invested in equipping their team members, cascading their investment throughout the organization. All told, several hundred persons were equipped.
Just like Sonja and her team created a leadership culture in her organization, you can, too. The key is to develop leaders who develop leaders.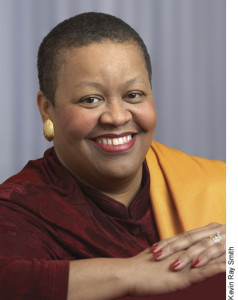 Your LEAD Leaders Network faculty member is Gloria Burgess.
Gloria is a professional speaker, organizational consultant, leadership coach, and author who thrives on inspiring and assisting leaders to create a bridge from what was, to what is, to what can be. She brings 30+ years of in-the-seat experience to help teams realize their potential and achieve optimal results. Gloria is passionate about helping you gain clarity on your vision and purpose—so you can make the difference only you can make.