Welcome to the LEAD Leaders Network
This site will provide you access to the LEAD Leaders Network curriculum.
These are your LEAD Leaders Network mentors who will be providing the teaching and mentoring.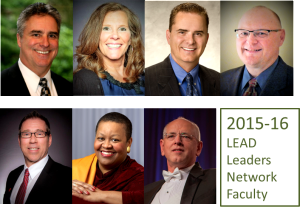 Top Row: Mike Newman, Joyce McMurran, Karl Newman, and Bryan Hoel
Bottom Row: Paul Jay, Gloria Burgess, and John Burgess
LEAD Leaders Network is a leadership development group trained and certified by the World's #1 Leadership Expert, Dr. John C. Maxwell.  LEAD Leaders Network faculty members bring knowledge, skills and expertise from their leadership experiences and training to provide useful and valuable insights into taking your leadership to the next level.
Four Pillars of Leadership:
Everything rises and falls on leadership.
Leadership is influence, nothing more, nothing less.
Self-leadership is the foundation of leadership.
Adding value to people is the highest form of leadership.
For information about engaging a faculty member to speak at your event, train your team, coach you to reach your goals or assist you in any way on your leadership journey, email us at: info@LEADLeadersNetwork.com
For more information about the The LEAD Leaders Network Faculty click the About Us tab.
The LEAD Leaders Network's  Intentional Leadership program is a 12 month leadership development process.  For more details on the content of the program click Welcome
To join the program, click  here.